The best document cameras take a focal point from the classroom and put it on the big screen for group discussion. These devices are also a great way to include more detail in an online lesson or video material for students to watch later. Overhead projectors are a thing of the past now that these versatile cameras are here to stay.
A document camera (opens in a new tab)not to be confused with the best webcams (opens in a new tab), lets you share live video footage of a document, small objects, experiments, book, etc., directly to any screen in your classroom. You can also use it on platforms like Zoom to include more video angles when teaching online classes. Or create video assets using multiple camera angles for a more immersive learning experience.
Most of these cameras double as scanners, using OCR (optical character recognition) to extract text and scan it. Look for WiFi connectivity for the greatest compatibility. It's also worth noting that USB is great for online use with computers, but those that contain HDMI are primarily designed for classroom use. You may want to broadcast via Zoom, or similar, directly to student devices in class so they all have a close view wherever they are.
Here are the best document scanners for teachers to help you find the one that best suits your needs.
Best Document Cameras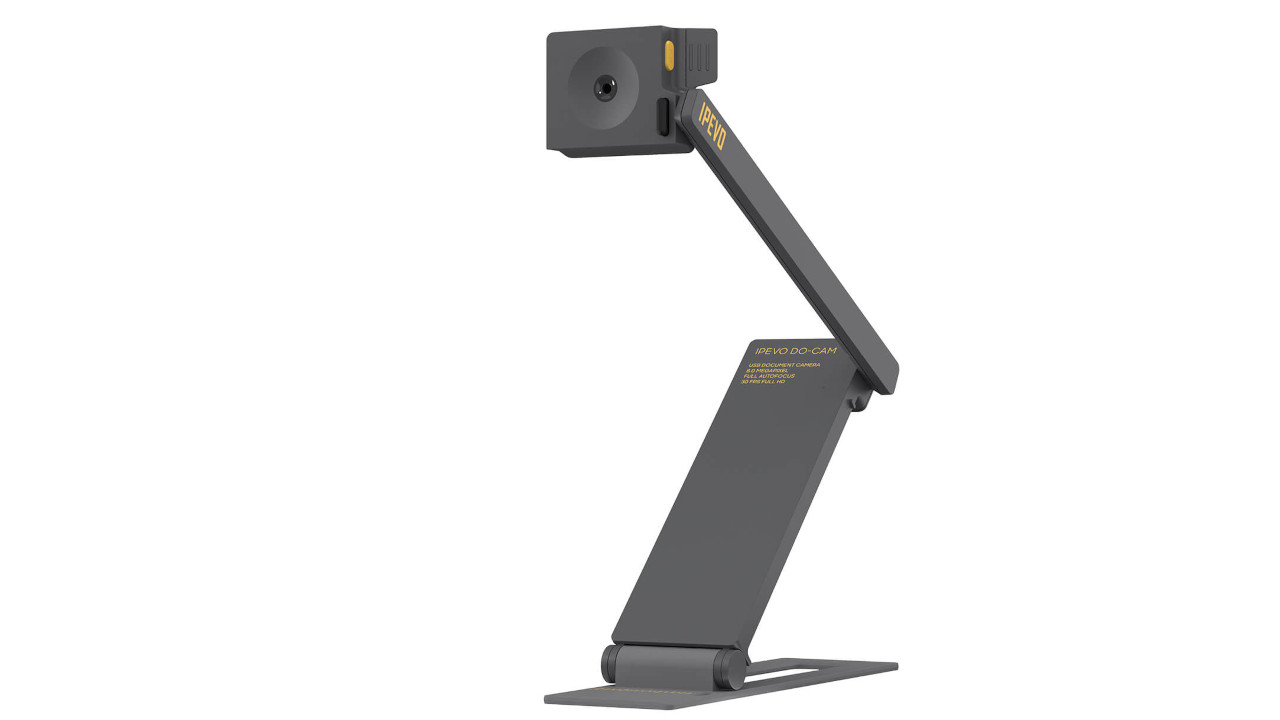 1. IPEVO Do-Cam: Best Document Camera Overall
The IPEVO Do-Cam is a great document camera option for teachers who don't want to break the bank but want plenty of features, all in a portable package. With a collapsible design and built-in cable store, it's quick and easy to store for moving between classrooms.
Plug it in via USB and the camera is ready to go in full HD resolution quality, assuming you have a device with a USB-A connection – sorry, Macbook users. A one-button switch lets you easily switch between 8MP webcam and document scanner mode. The frame rate is decent and at 0.74 pounds it's lightweight, and if you really want to stand out it's available in yellow and grey.
---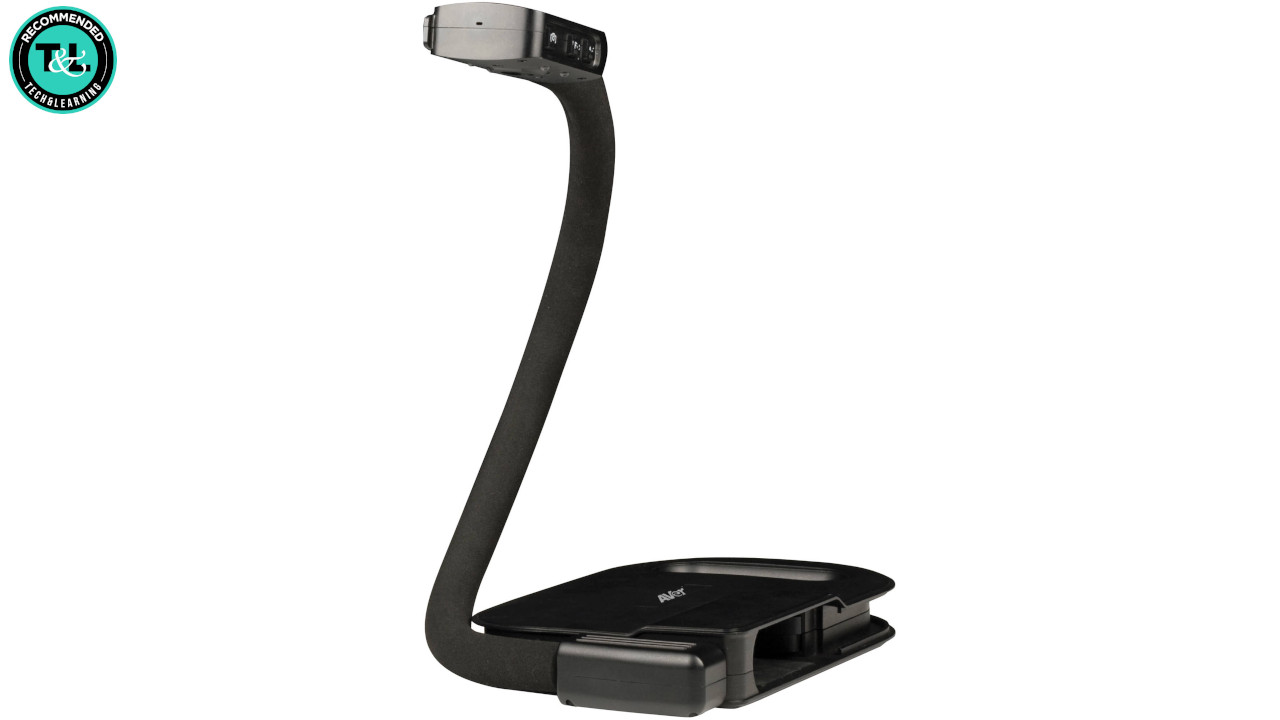 2. Aver U50: Best document camera for compatibility
The AVer U50 is a very versatile document camera, both in its flexibility, using the movable arm, and in its compatibility. It uses USB and works easily with Mac, Windows and Chromebook devices. The 5MP CMOS camera is powerful enough and offers 8x digital zoom. This camera is wide-angle and has six image-clarifying LED lights, which are powered via the USB connection.
The camera is portable and light enough but could offer even more flexibility in head movement. It's relatively affordable and a very capable and easy-to-use option, backed by stable AVer software.
---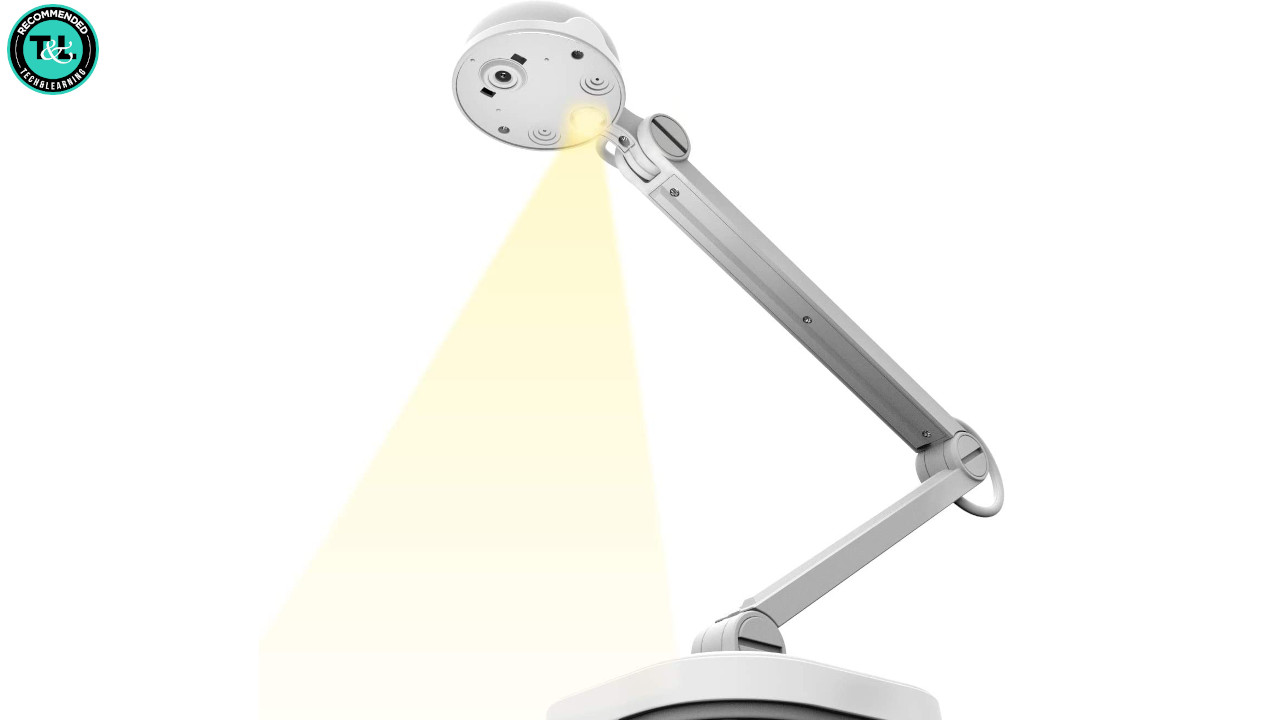 3. Inswan INS-1: Best Affordable Document Camera
The Inswan INS-1 is a great option for anyone who wants a document camera for a little less money while still offering plenty of powerful features. This one manages to deliver Full HD 1080p quality, with 30fps video, all through a simple USB connection compatible with Mac, Windows and Chromebook.
This device doesn't fold as well as some options, but is still lightweight and portable. The LED light is small, although it works well with that 8MP CMOS sensor. The buttons on the head can be useful but wobble in use. You get a digital zoom, which will also double as a webcam if you need it. All of this for less than $100 is very impressive.
---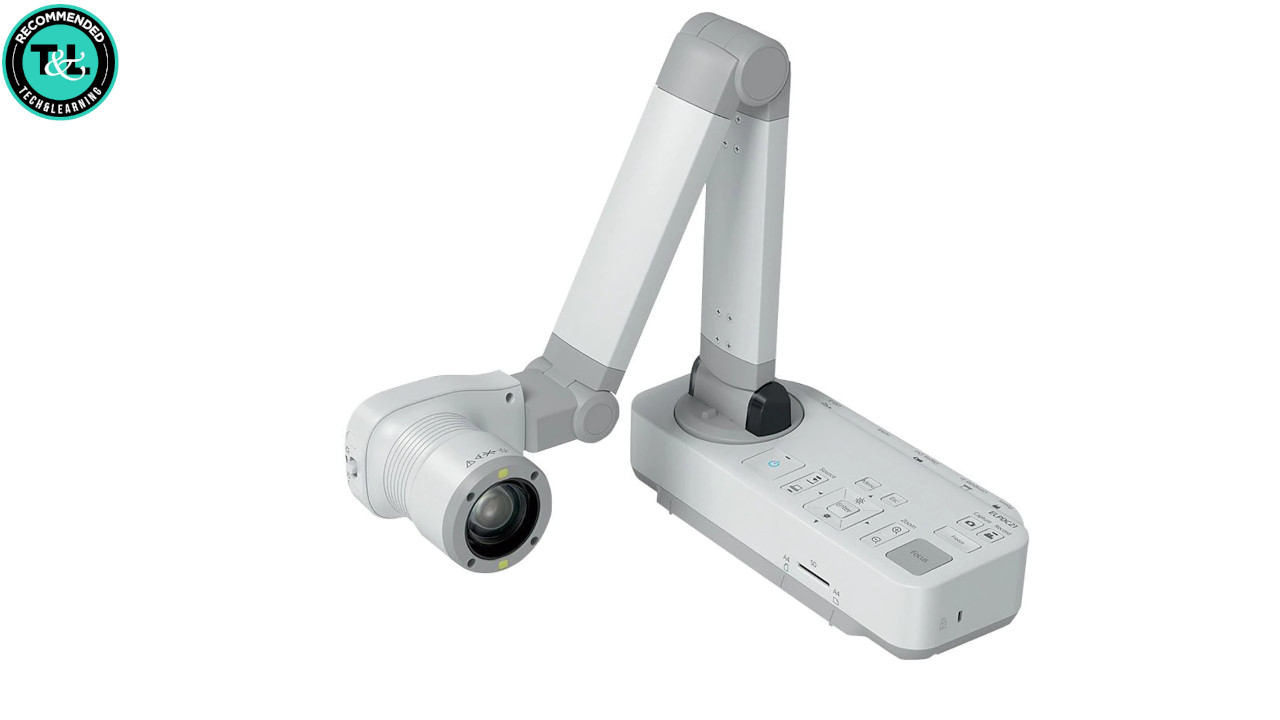 4. Epson DC-21: Best Document Camera for Education
The Epson DC-21 is the best document camera specifically for education, but due to a very high price, it is lower on this list. It's heavier than others here and bulkier, although that's because it's designed for specific classroom use – it even comes with microscope adapter heads included, making it ideal for science lessons.
The 1/2.7″ CMOS sensor is very powerful and as such can capture entire A3/tabloid areas in a single shot, all easily with a powerful autofocus button. This can then be displayed on a large screen using VGA pass-through while connected to a Mac or Windows machine. This device can even split screen content and optically zoom by an impressive 12x.
---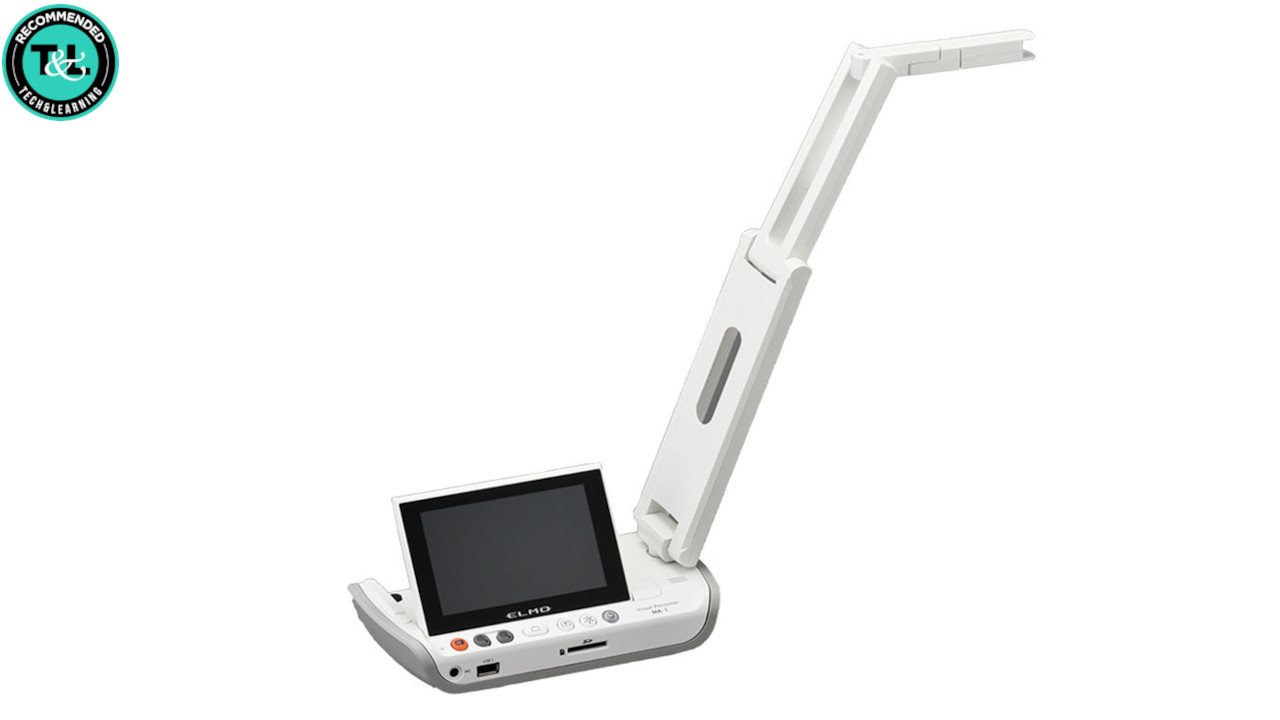 5. ELMO MA-1: Best Document Camera for STEM Learning
The ELMO MA-1 is another powerful education-specific document camera that fell off the list due to its high price. But for that money, you get a perfect tool for STEM learning that works on its own without needing to connect to a computer. The touchscreen lets you add annotations, zoom, and even access videos and images from an SD card.
Onboard is also a Chrome browser, WiFi connectivity, QR code reader, countdown timer (great for exams), and more. This outputs directly to a digital whiteboard via VGA or HDMI, and even allows you to add your own apps, such as Google Translate to live-translate on-screen text.
---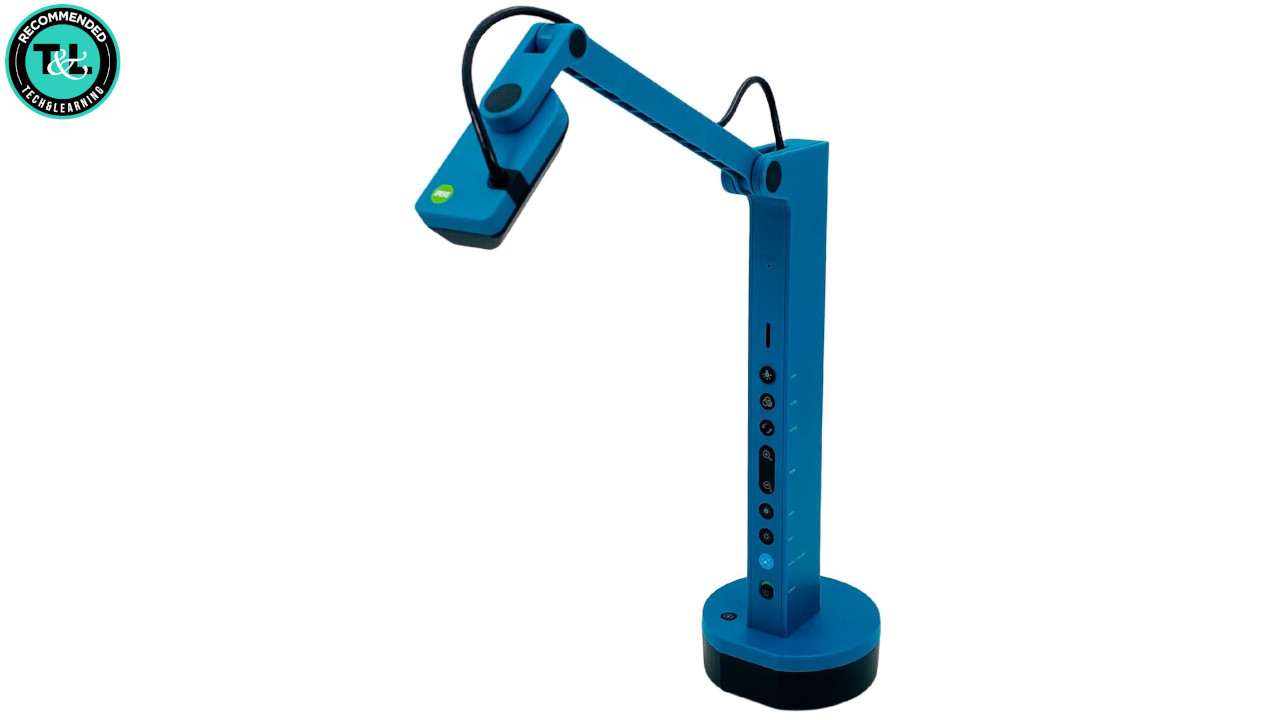 6. Ipevo VZ-X: Best for Compatibility
The Ipevo VZ-X is a great option for anyone who needs their document camera to work with many types of devices. This model is designed to work with Mac and Windows machines, but also Chromebooks, iOS, Android and most other devices, either over HDMI or even Apple TV. Pairing can be done via WiFi for the easiest way to connect wirelessly, and a USB port is also available if needed.
The wide selection of physical buttons on the base of the camera itself make controls easy – ideal if you show up in front of the class with the camera on while your laptop is out of reach. From zooming and focusing to locking position or using exposure compensation, everything is at your fingertips with dedicated buttons.
There's also a built-in microphone, making it a viable online streaming camera for teaching remotely as well as in the classroom. Another model, without the WiFi function, is available if you want a more affordable variant of this great document camera.
---