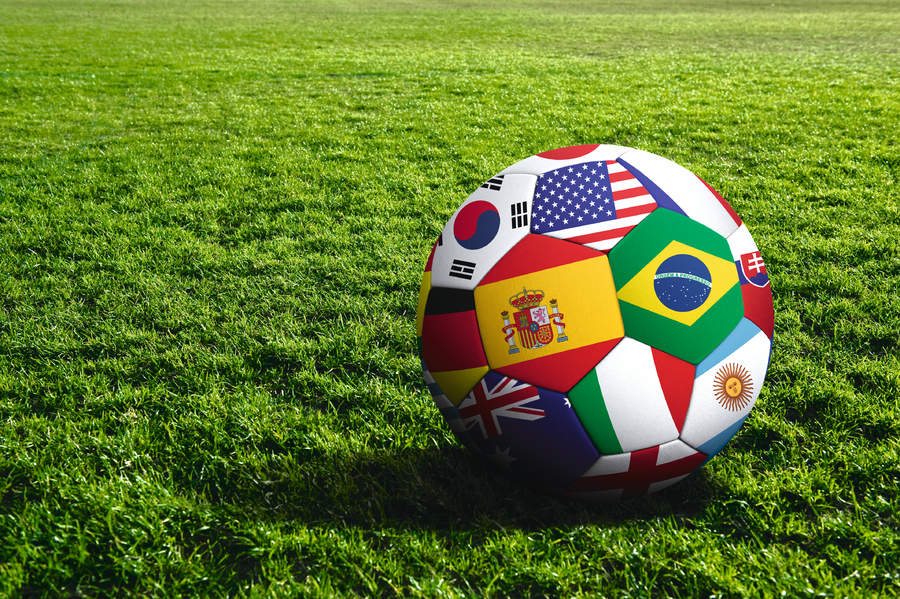 The FIFA Women's World Cup 2023 takes place in Australia and New Zealand from July 20 to August 20. The most well-known football tournament on the planet, this massive sporting event will attract dozens of national teams from around the world as well as thousands of spectators and millions of television viewers.
As one of the biggest international sporting competitions, the FIFA World Cup is a great opportunity to teach about other cultures, geographies, traditions and much more. These lessons, activities, quizzes, worksheets, and more—almost all free—have the sooooool(!) way to engage students in the excitement.
Best FIFA World Cup lessons and activities
The New York Times: spotting the ball
Football is a fast game, but a true fan will not only follow the ball, but also anticipate its trajectory. This interactive The New York Times is a fun test of the reader's football savvy.
Football physics: the science behind free kicks, penalties and goal kicks
Behind the thrill of World Cup competition lie serious principles of physics. This entertaining video combines real action on the football pitch with a lesson in the science and equations that determine ball flight and the ultimate winner.
Educational resources World Cup 2023
Explore a wealth of lessons related to the 2023 FIFA World Cup competition, in subjects ranging from English Language Arts to Mathematics to Social Studies. Searchable by standard, level, subject and resource type, these free, low-cost lessons have been created and approved by your fellow teachers.
Teachwire Women's World Cup 2023: Best Lesson Plans, Resources & More
A UK-based resource offering teaching ideas, activities and more, from tournament venue information to prediction and pop art creation.
soccer physics
How does the inflation of the soccer ball affect its movement? Footballers and American football fans may intuitively know the answer, but can they explain it in terms of physics? This free step-by-step science project includes detailed research questions and experimental procedures. Students will learn about the experimental method, football physics and who can kick the ball the farthest.
ESOL Course: The FIFA World Cup
As well as vocabulary tests, spelling jumbles, language worksheets and country identification quizzes, this site offers students the opportunity to learn English through national football songs, including "Waka Waka" by Shakira."
Twinkl: Teaching ideas and resources for the 2023 Women's World Cup
This site offers World Cup history and fun facts, as well as downloadable interactives, worksheets, card games, flashcards, puzzles, and more.
Busy Teacher: 40 Free World Cup Worksheets
Some of these worksheets date back to previous tournaments, but there's still plenty of evergreen content here, including national quizzes, vocabulary tests, flag identification, national football song sheets, word searches, and more.
Etacude English teachers: 10 classroom activities and games for the World Cup
This video features 10 World Cup related activities that teachers can use in their lessons, including World Cup worksheets and vocabulary. Young learners can create football-themed crafts, such as a football pitch, and research important events in World Cup history.
5 lessons for teachers from Ted Lasso
Our favorite fictional soccer coach isn't involved in the World Cup (as far as we know), but the international soccer tournament is a great time to revisit the lessons educators can learn from the mustachioed Yankee who makes up for his lack of soccer knowledge with kindness and curiosity.
A physical education football lesson plan
This is a fast-paced football mini-tournament designed by Paul Gannon, an instructor in the Department of Physical Education at the United States Military Academy at West Point. It's a fun activity for any teacher who wants to take students outdoors and focus on team building and exercise.