Fifth Dimension launched its first outdoor OOH campaign calling for its enrollment in education through its first limited OOH campaign across Dubai. Encourage parents to hurry to register their children due to the limited number of places available.
The ad copy promises a rich curriculum mixed with digital technologies for the next generations, providing a holistic education for K-5 students. Having meaningful digital technology resources that ensure students are connected at all times and make learning accessible 24/7 is Fifth Dimension's top priority for all children.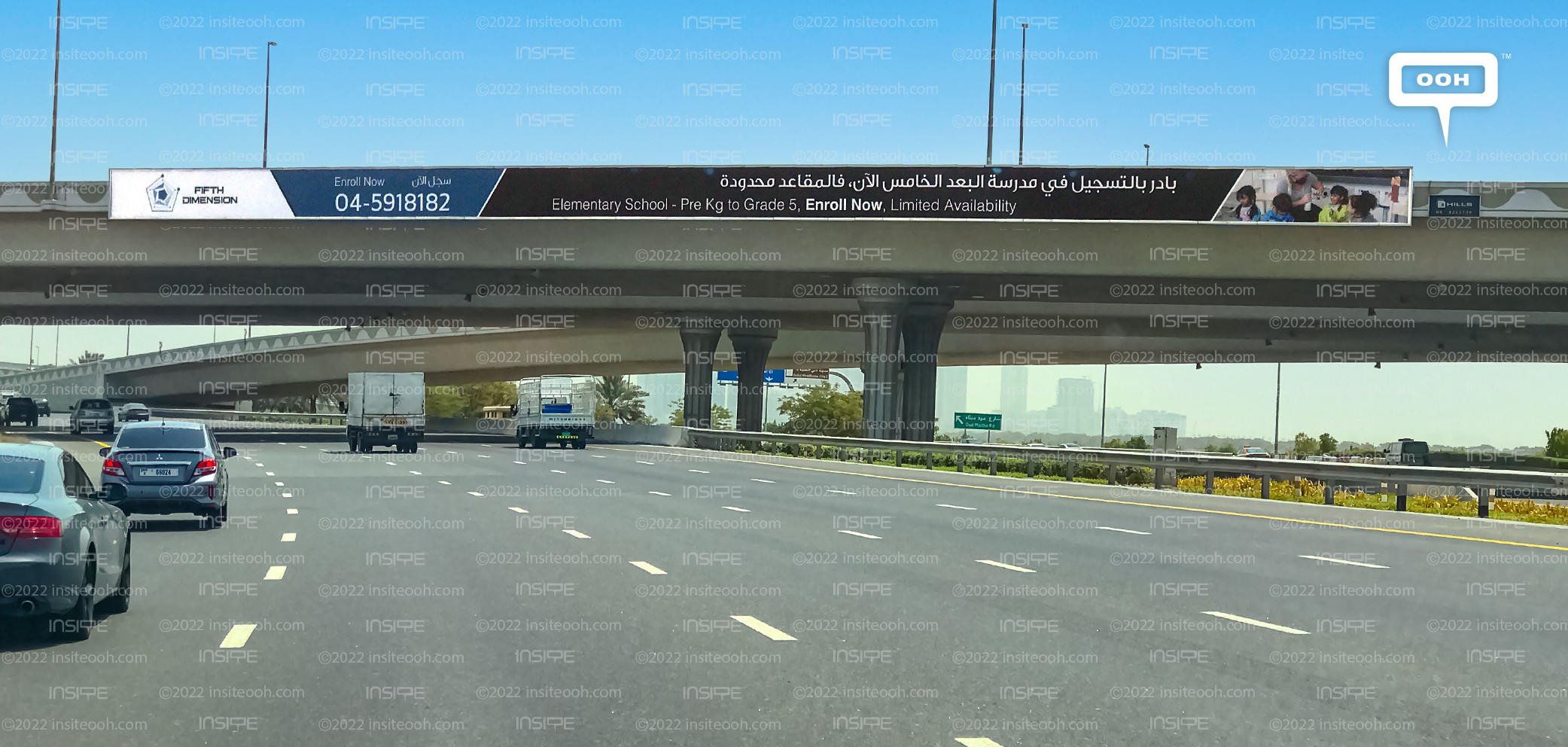 As well as offering additional learning using coding, robotics, and simulations. Through digital skills, they foster intellectual curiosity, social and emotional development, and innovation.
The school uses the STEM curriculum, which is an approach to learning and development that integrates the fields of science, technology, engineering, and mathematics. Through STEM, students develop essential skills, including problem solving and creativity.
Fifth Dimension's OOH campaign hit billboards across Dubai as digital screens and bridge billboards.