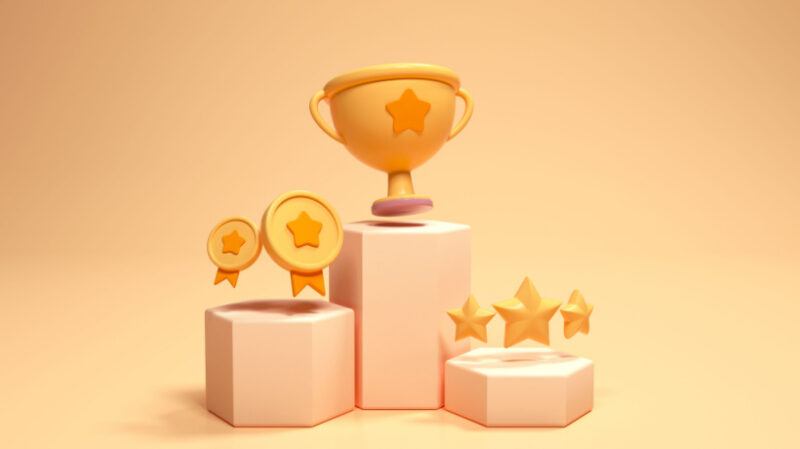 Transform learning with gamification and data
I'm not happy with the way learning happens in organizations today. Learning professionals can do so much more! There are many like me who want to learn how to transform with the times in which we operate. How this should turn out, however, depends on who you ask. I try to build my answer, my idea of ​​how learning can transform with the help of gamification and data, with my understanding of these areas. There are many ways play and learning collide; the top 5 ways I think we can reimagine learning with gamification and games would be as follows.
1. Be social
If you have played games with your friends, you will have realized that playing with friends is much more fun than playing alone. Playing with friends keeps you accountable and in control of your growth – sometimes they carry you and sometimes you carry them. Friends make you want to come back to the game when your interest starts to wane. You just happen to learn a lot more about the gaming world from their knowledge.
Can we imagine learning in the workplace the same way? There are a lot of challenges one can think of. But, with the social systems that have existed in games, designing them for learning would surely help. Learning won't be tiring, and many would get by with a little help from their friends.
2. Clarity and direction
Most games, with the exception of a few sandboxes and exploration games, have clear and well-defined quests and tasks. We play as individuals or teams to achieve that goal, beat that level, or defeat the boss and an endless generation of minions. Even though there might be a lot to do, we pretty much know while playing the game what the early, mid-game, and late-game goals are. This is how level designers communicate and manage to engage players and keep them in the game world, without their level of interest dropping, until they complete the game, even if it takes more than 50 hours to complete.
How many people in the organization do you think understand the beginnings, middle and end of the learning they are undertaking? Are quests and tasks even vaguely present for them? Learning without understanding the endgame just doesn't make sense to me yet – that's the reality we live with.
3. Speed ​​and Agility
Players have this unique ability called "push", where they will be able to complete a huge task and progress quickly in an incredibly surprising time. Pushing usually occurs to post a grinding session, which is basically doing the work of grunt in games.
Grind and push, with effective use of the feedback loop available in most games, helps players accomplish some real-life tasks with unreal speed and agility.
Could we design content and learning systems that enable real learning experiences? Sometimes rapid progress really motivates the learner to do more. This, of course, cannot be divorced from effective feedback loops.
4. Mentors and support systems
Unlike all other online communities, most gaming communities are very helpful, pros who have spent a lot of time in a specific game world will spend their time guiding and supporting a newbie in that game world ( exceptions exist), so gaming communities understand the positive-sum nature of games. There are guilds and groups in games, which help promote a sense of belonging with players and the game world.
While there is no social aspect in games for the pros to guide the novices in, there is usually a journal, quest book, or library in a game that guides the player regarding everything. that exists in the game world and maintains it. update on their progress.
Is there a way to design mentoring and support systems into our learning initiatives in a way that encourages experts to help newbies and encourages newbies to seek help and advice? Obviously challenges exist here with human insecurities and humans understanding this process as zero sum, but it benefits everyone in a larger scheme.
5. Purpose and membership
The games do a great job of connecting players to their larger narrative. Whether it's overcoming grief in their personal lives or understanding and learning more about history, or even learning a new language. Games eventually help you find the reason for your game. Players keep playing until they find their goal, and once they find it, they move on to another goal. Gameworlds has created environments for players to feel comfortable, to feel a sense of belonging, and that's one of the main reasons games work.
Is there a way to ensure that the learning helps the learner connect to their larger narratives? Help them understand their purpose and achieve what they really want? Is there a way to envision learning to help learners understand and solve their real-world problems? There will be no greater motivation than this.
These 5 elements through content and systemic gamification could help reshape the way we learn in the workplace, along with a host of other gaming world mechanics. However, that said, there isn't just one way to play a game There are different types of people in this world, with different motivations and different goals. Everyone is at a unique place and time in their own life, and their journeys are as diverse as they could be. There's a reason different genres exist in games, movies, music, and more.
This is exactly where the use of data comes into play. Through traditional data science, we could look at classification models that help us recommend topics, topics, skills, and media that will help us excel in the workplace in the short and long term. These recommendations could become the parameters that make us who we are and what others like us do. This could help us clarify and focus our learning initiatives.
Individuals and teams would also benefit from exposure to their learning analytics and help them set realistic goals, grow and improve their work through their performance. This would make them quick and agile learners, which would help people as well as the organization. Learning analytics would definitely help create a decent feedback loop for learners and many learning initiatives.
Recommendations and insights aren't just limited to hard skills that help us perform our tasks in the workplace with ease, they can also relate to soft skills and hobbies that make us more human.
When it comes to modern data science, it can help learners predict their performance in learning as well as in the workplace. With these predictions, learners could continuously refine the way they study and work to achieve higher levels of performance. This could perhaps help us to push the limits of learning and work performance with a feeling of ease that we had not imagined before. Wouldn't it be nice if everyone found their own recipe for achieving optimal levels of performance in learning and working?
While thinking and designing with gamification and data, we must ensure that these systems and content are inclusive and fair. Towards a future with better learning initiatives.
Originally posted on blog.upsidelearning.com.